The History of Quo Vadis Conference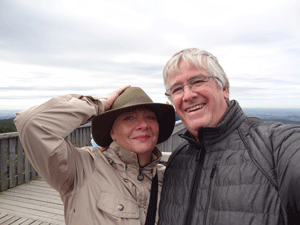 Kevin Donovan has owned his own business for 35 years. His wife Sigrid has been involved in Marketing for 3 decades. Together they started working in the wind industry some 20 years ago. 
Sigi had the idea to develop a wind energy conference exclusively for wind farm owners and operators.
Thus Kevin and Sigi held the first Quo Vadis Conference in 2007. It was named after Kevin's presentation "Quo Vadis, Wind Energy?" (which is Latin for "Where are you going, wind energy?")
The conference is now in its fourteenth year and is recognised by wind farm owners and operators as one of the most important and valuable events in the wind industry.
News
The 14th Quo Vadis Conference turns to Bavaria on 1st and 2nd November 2023
All-out owners/operators presentations
Invitations for Quo Vadis 2019 have been sent
Dates and location for 13th Quo Vadis Conference 2019 confirmed: Wednesday 16th and Thursday 17th October 2019 in Lisbon, Portugal.